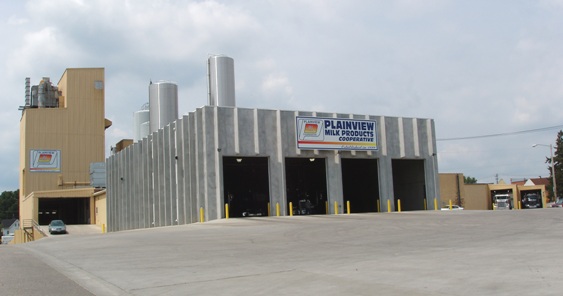 For the third time this year, the U.S. Food & Drug Administration (FDA) is carefully orchestrating a "voluntary recall" of all products containing a certain ingredient.
This time it is products with nonfat dry milk produced by the Minnesota-based Plainview Milk Products Cooperative that are the main targets of the recall.
Plainview Milk also made whey protein, fruit stabilizers and gums (thickening agents).
Anything using these products as ingredients will be become part of the recall. Plainview Milk discovered salmonella contamination on its equipment. The coop went looking for the problem when a dairy shake containing its nonfat dry milk was found with salmonella contamination.
If this year's experience with both peanut and pistachios are any guide, ingredient recalls are stretched out affairs. While 3,916 peanut products and 664 pistachio products were eventually removed from retail shelves so far in 2009, both of those ingredient recalls took several weeks.
The peanut product recall occurred to bring the Salmonella Typhimurium outbreak under control after its spread by the Peanut Corporation of America's ill-fated processing plants in Blakely, GA and Plainview, TX. PCA would in early February file for Chapter 7 bankruptcy as its way out of the 46-state outbreak that made 714 people sick and killed nine.
Manufacturers of brownies, cakes, candy, cereals, cookies, crackers, donuts, seasonings, toppings, snacks and products containing PCA peanuts as ingredients signed up for the "voluntary" recall. When Westco Fruit and Nut opted not to participate, FDA sent in armed U.S. Marshals who seized $34,500 in PCA products.
The pistachio product recall got underway before anyone got sick. When salmonella contamination was found at Setton Pistachio of Terra Bella Inc., FDA decided to implement its ingredient recall strategy. Cake, pie, candy, ice cream, snack makers and others recalled their products and FDA kept the public in loop with a single database.
The peanut and pistachio ingredient recalls have to date caused consumers to return 4,580 products.
The Plainview Milk ingredient recall began just this past Monday (June 29), and has been joined by Stop & Shop, Giant Foods, and an internet store called Bulkfoods.com. All seven entries on the FDA database so far are listing only nonfat dry milk products.
Not listed is Dunkin' Donuts, which removed hot chocolate and its Dunkaccino beverages from its menu and is also believed to be a Plainview Milk customer.